Sketch-Tek


Sketch-Tek is an easy-to-use application designed specifically for mass appraisal purposes. This application supports a host of advanced features such as angles, curves, negative areas, and much more. Sketch-Tek enables appraisers to sketch buildings and calculate areas while in the office or out in the field.

In the Office: When Sketch-Tek is used in the office, the sketch can be easily edited or viewed along with other building information in the CAMA system. The building value is automatically updated based on the sketched areas.

In the Field: When used with our ITSMobile application, existing sketches and other CAMA information is download to the tablet. These existing sketches can be edited or new sketches can be created. This data is then uploaded back to the CAMA system for data entry when connected to the network.

Additional Design Features: The application design supports integration with a Bluetooth-enabled laser distance meter which can be used to draw walls using only the laser distance meter.

Application Requirements: Sketch-Tek requires a Windows operating system and must be installed on the user's tablet or desktop computer. The application is seamlessly integrated with our CAMA application, or can be used independently.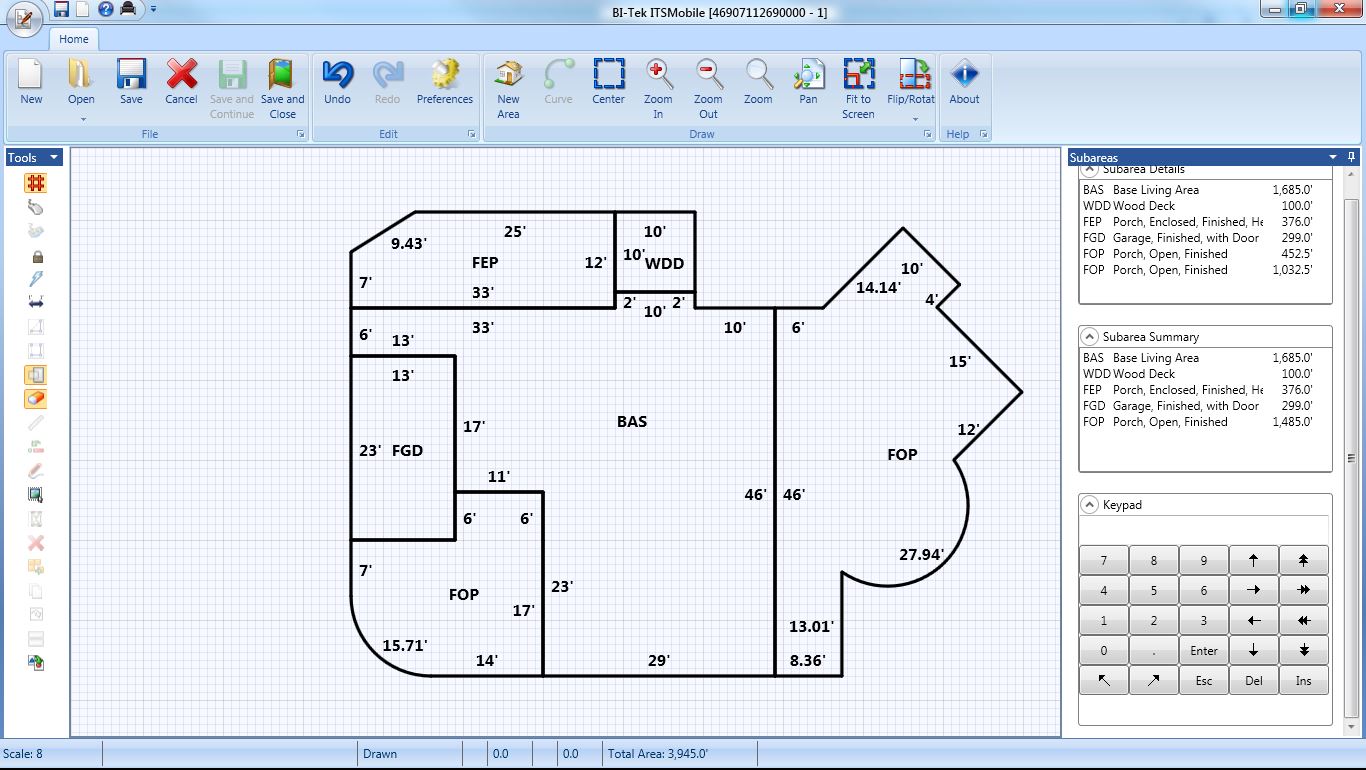 For additional information on our new products, Contact Us